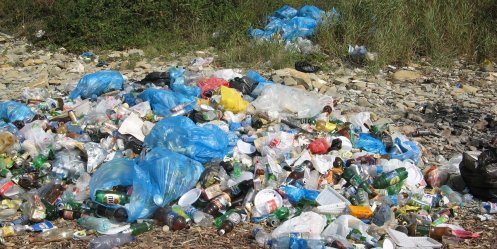 Head of Maintenance of housing and urban Korshenko Alexander spoke about the shortcomings of waste management in the Vladivostok city district and its prospects.
In a report submitted to the meeting of the Council of Presidents of representative bodies and municipalities in Primorsky Territory Legislative Assembly on the topic: "The implementation of the powers of local self-government in the sphere of housing and communal services. Collection, disposal, recycling and processing of household and industrial waste" was given 3 main factors: the views of all participants in the process of recycling and waste management, innovation and learning process.
" We had a number of negative factors due to the long absence of a model that would meet these factors " - Said Korshenko .
According to him, to a point in a situation where the motivation is missing completely, all participants in the process are divided, and usurped the carriers access to the waste. As a consequence - the rise in prices, and hence the social discontent. However, since last year, is implementing a program to improve, till the year 2015. It involves private investment in this area.
The main points of the program appear:
1. Development of the processing of MSW
2. Organizational activities.
3. Measures for selective assembly of waste.
4. Educational measures.
" Second stage of the processing of solid waste - investment and attractive project. Interest now. Placing will be both domestic and foreign equipment " - Said Korshenko .
Educational programs and green space within the Ecological University.
" As a result, we are faced with a situation where payments are actually justified, unscrupulous carriers, and the current model of the city budget is simply infeasible. Extensive - economically conditioned. Problem is that local governments have no leverage, as well as information on the number of and the volume of waste. This means that they can not assure investors of their regular supply of "- described the situation Korshenko .
Meanwhile, in successfully implementing the program, "Take the plastic in circulation" and ecological project "dump no". The results, according to Alexander Korshenko Very impressive. The population was self-initiated environmental activities, the administration strongly supports them.
The Speaker of the Legislative Assembly of Primorsky Krai Victor Gorchakov supported the initiative and promised to convey the Vladivostok Administration Valentina Matvienko in May at the Environmental Forum in St. Petersburg.