ЗНАКОМСТВА
КРАСОТА
ЗДОРОВЬЕ
ТУРИЗМ
АВТОНОВОСТИ
НОВОСТИ СПОРТА
"The province has to let go of Vladivostok in the free swimming" - City Duma deputy Yurtaev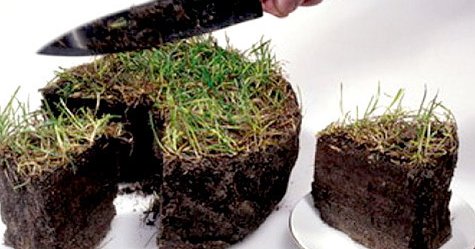 Vladivostok Duma deputy Alexander Yurtaev on its website published an open letter to Governor Vladimir Miklushevsky. Its essence - a call for the return of power to disposal of land to the city administration.
"For 12 years, provincial authorities actually took away the authority of Vladivostok, including land, energy, water, etc. Now the province has to let go of the city - to give the authority and give the opportunity to develop themselves, to develop local government as to the ship - to return the sail and oar provisions, and sent on my own. This is particularly important if we consider the city of Vladivostok as a future metropolis " - Says Alexander Yurt.
The draft treatment deputy governor asks the authority to initiate the return of disposal of land administration in the city of Vladivostok in order to integrated development, improvement of investment attractiveness of the development of small and medium enterprises, to improve the overall demographic situation in the city.
3-06-2013, 12:40, eng news
In Pozharsky district moped driver knocked down two children in a crosswalk. 7 accidents involving mopeds occurred in Primorye per night Teens 10 and 11 years were injured, but it did not require...
30-07-2013, 13:18, eng news
In Vladivostok, completed for one of the largest and most colorful events - Days of Latin America. During the festival, August -15-17 - Vladivostok will visit about 200 Latin American guests....

15-07-2013, 18:17, eng news
In the city of Nakhodka, the prosecutor sought to eliminate violations of the legislation on the state of municipal enterprises. As told to the correspondent of RIA «VladNews» Senior Assistant...

30-04-2013, 12:00, eng news
Information service of Radio "Lemma" - News in the full range!......

2-04-2013, 05:10, eng news
For the title fight twenty-five student teams of five areas - "counselors", "Putin", "Builders", "Miners" and "conductors"......

7-08-2013, 17:32, eng news
Primorsky Territory Governor Vladimir Miklushevsky today, August 7 is in the Khasan district, where he participated in ceremonies commemorating the 75th anniversary of the Khasan events. Khasan event...
20-05-2013, 15:30, eng news
Last night the 28-year-old driver in a car «Toyota RAV4» Michael Ivanivka in the area knocked down 34-year-old man. 56 accidents occurred in Primorye per night accident happened around midnight on...

6-05-2013, 16:20, eng news
In addition to judging the line of the best dancers and teachers of Vladivostok will be the stars of the hustle of St. Petersburg......
19-06-2013, 13:33, eng news
To perform artillery and missile firings in areas of combat training in the sea of Japan came guards missile cruiser «Varyag». During several days the crew of missile cruiser will perform some types...

12-09-2013, 19:41, eng news
In the State Duma oppose proposals residents of Yakutsk, where on Sunday committed rape of four girls to toughen penalties for pedophiles including the death penalty. On Wednesday, about a hundred...