ЗНАКОМСТВА
КРАСОТА
ЗДОРОВЬЕ
ТУРИЗМ
АВТОНОВОСТИ
НОВОСТИ СПОРТА
Wholesalers of heroin to stand trial in Vladivostok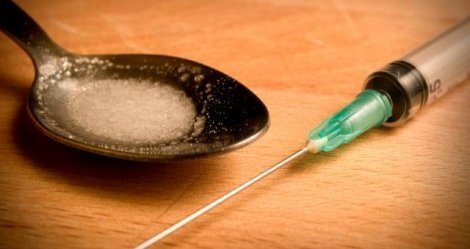 Another group of people, sold heroin in the regional center in the streets of Tereshkova and Burachek, Pervomaiskii appear before the district court of Vladivostok.
These persons were arrested by the Drug near the house number 18 on the street. Tereshkova in September last year, at a time when they came out to meet the supplier of drugs, a foreign citizen that delivered to them from Ussuriysk another batch of heroin. But the meeting did not take place. A minute before the vendor was also detained drug police near the neighboring house. When the search he found nearly 130 grams of heroin. Even undiluted (a "street" heroin typically contains a large number of different contaminants - from powdered sugar to rat poison) of this amount the drug can produce hundreds of individual doses.

Further investigation of this group is more like a detective story. As it turned out, almost all of the band members have a rich criminal past. Some of them had been brought to trial for Drug Control Primorye a brothel. Conditional sentence did not for a significant warning and for the systematic violation of the regime was replaced by the punishment by imprisonment for real. A supplier of drugs and did three times already before been tried in Russia, including two times in the part of drug trafficking. After the release from prison in 2009 he was deported to his homeland, but attempts to return has not left. As established drug control operatives, he changed his name, first name, and with the new data in the data sheet freely entered into our country. Here he found a number of drug traffickers who were willing to trade for a dose of heroin for himself, and continued criminal business.

Currently, members of the group charged with the attempted sale of drugs and preparation for marketing in a group of persons by prior agreement. The case is assigned to the indictment, approved by the prosecutor, to the First District Court of Vladivostok.

3-07-2013, 20:30, eng news
The purported reason for the fire - carelessness with smoking. On Wednesday, July 31341 to the control Vladivostok City Fire Department received a report of a fire in an apartment in a five-story...

12-08-2013, 16:16, eng news
Territory Governor Vladimir Miklushevsky decided to provide financial assistance to residents of mountain springs, whose houses were damaged on the eve of the strong wind. The debtor failed to...
21-05-2013, 17:30, eng news
Employees Rosselkhoznadzor at the railway station "Coal" in Vladivostok found a container of the western regions of Russia with chicken meat of dubious quality. Questionable chicken found in Primorye...

24-08-2013, 16:45, eng news
In a statement published on the website of the department on Friday, says that in such a tragic for many people in the affected regions moment it would be appropriate to credit institutions do not...

22-07-2013, 19:32, eng news
Wanted polite, neat, experienced drivers with no bad habits. For you - a stable operation at excellent transportation, social security, decent wages! Drivers are provided uniforms. Call! Tel:...

10-04-2013, 17:50, eng news
This year, take the exam in Vladivostok will graduate in 2504. To obtain a high school diploma high school students must pass the Russian and mathematics. (Address)......

12-09-2013, 23:52, eng news
"Luch-Energia" and "Dynamo" St. Petersburg agreed to postpone the match of the 16th round of Championship First Division. The game will take place in St. Petersburg on September 30 October 1 and not,...
6-05-2013, 13:30, eng news
Maritime Administration in February of this year to develop a plan - "road map", according to which the salary of state until 2018 will be increased in stages. Wages will rise gradually in the first...

7-03-2013, 04:57, eng news
8 and 9 March in Vladivostok will open chess tournament for students, dedicated to the 85th anniversary of the national teacher of the USSR Nikolai Dubinin......

19-08-2013, 18:46, eng news
Administration of Primorsky Territory to decide whether to change the status of the closed administrative-territorial formation of Bolshoi Kamen. As RIA «VladNews» the press service of the...