ЗНАКОМСТВА
КРАСОТА
ЗДОРОВЬЕ
ТУРИЗМ
АВТОНОВОСТИ
НОВОСТИ СПОРТА
Wholesalers of heroin to stand trial in Vladivostok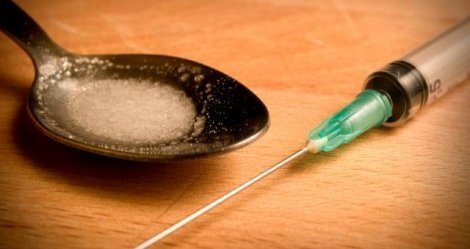 Another group of people, sold heroin in the regional center in the streets of Tereshkova and Burachek, Pervomaiskii appear before the district court of Vladivostok.
These persons were arrested by the Drug near the house number 18 on the street. Tereshkova in September last year, at a time when they came out to meet the supplier of drugs, a foreign citizen that delivered to them from Ussuriysk another batch of heroin. But the meeting did not take place. A minute before the vendor was also detained drug police near the neighboring house. When the search he found nearly 130 grams of heroin. Even undiluted (a "street" heroin typically contains a large number of different contaminants - from powdered sugar to rat poison) of this amount the drug can produce hundreds of individual doses.

Further investigation of this group is more like a detective story. As it turned out, almost all of the band members have a rich criminal past. Some of them had been brought to trial for Drug Control Primorye a brothel. Conditional sentence did not for a significant warning and for the systematic violation of the regime was replaced by the punishment by imprisonment for real. A supplier of drugs and did three times already before been tried in Russia, including two times in the part of drug trafficking. After the release from prison in 2009 he was deported to his homeland, but attempts to return has not left. As established drug control operatives, he changed his name, first name, and with the new data in the data sheet freely entered into our country. Here he found a number of drug traffickers who were willing to trade for a dose of heroin for himself, and continued criminal business.

Currently, members of the group charged with the attempted sale of drugs and preparation for marketing in a group of persons by prior agreement. The case is assigned to the indictment, approved by the prosecutor, to the First District Court of Vladivostok.

24-04-2013, 21:10, eng news
The festival was held in Vladivostok professions. Organizer of the event, designed to help students choose their future profession, delivered humanitarian Vladivostok Commercial College (PHOTOS)......

19-04-2013, 21:00, eng news
Division of city banks are advised not to pay attention to the "alarming" information......

9-07-2013, 12:31, eng news
As the member of the Legislative Assembly of Alexander Bekhter, the construction of a fitness center was planned in the regional development program of physical education and sport, but because of...

7-08-2013, 22:16, eng news
The Investigative Committee in the Primorsky Territory completed a criminal case against a man born in 1972. He is charged with sexual assault. Pervert in Vladivostok will go to trial on July 15 last...

26-03-2013, 16:40, eng news
Educational institutions Vladivostok received cash awards from the mayor. Prizes and certificates were raffled among schools, kindergartens and institutions of further education. (PHOTOS)......
25-06-2013, 21:47, eng news
Today, June 25 the duty of the police Department received a report of a resident of the village of Chuguevka. The man has told that the building of the house of culture on Sovetskaya street he met my...

25-08-2013, 23:02, eng news
happened. In China, on the border with Russia broke through the dam. It happened on 21 August, but only now has information on the incident. As a result of dam affected more than 16000 farmers, crops...
11-06-2013, 17:32, eng news
Referral services and system - this is something without which it can not survive to modern man. Always require a single resource where you can get answers to all the questions: where to buy...
27-03-2013, 11:50, eng news
Information Service Radio "Lemma" - News of the full range!......

19-09-2013, 11:13, eng news
In the capital of Primorye completed Annual Forum of the Russian American Pacific Partnership (RAPP). RAPP forum ended in Vladivostok International event held September 17 - 18. At the final press...