ЗНАКОМСТВА
КРАСОТА
ЗДОРОВЬЕ
ТУРИЗМ
АВТОНОВОСТИ
НОВОСТИ СПОРТА
Sberbank holds Investor Day in London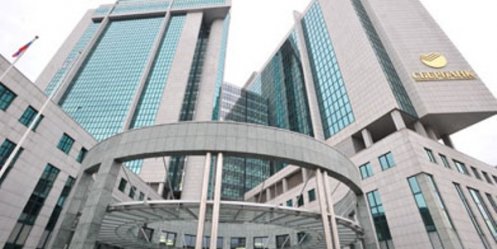 Photo: Savings

During the Investor Day, President, Chairman of the Board of Sberbank of Russia German Gref summed up in 2012 described the basic principles of the development strategy of Sberbank in the 2014-2018 years. and answered questions from investors. The event was also the deputy chairman of Sberbank Alexander Morozov, Andrew Don, Torbakhov Alexander, senior vice president of Sberbank Vadim Kulik.

"For the first Savings Bank Investor Day on international markets, - said German Gref. - The event aroused great interest, and we were able to hear the main issues of interest to investors, the word of mouth. Similar events will be a regular practice in the relationship with investors Savings."

22-08-2013, 18:00, eng news
A few days ago the head of the "Alliance of Builders of Primorye" Sergei Fedorenko announced a new initiative of the city - built in Vladivostok by forces of the new construction "House construction...

21-09-2013, 13:21, eng news
Yesterday, September 20 in the village of Mushroom Chernigov region of Primorye unknown attacker passenger service vehicle "Mail of Russia". Raider with firearms wounding the driver in the arm. After...

26-04-2013, 10:30, eng news
April 27th! Presentation of the new Nissan Almera in the "Authority Auto"! Forget about the bad roads! (PHOTOS)......

13-04-2013, 12:00, eng news
At the trial the prosecution continues to provide evidence. Meetings will be held three times a week......

19-03-2013, 02:09, eng news
Due to the deteriorating weather conditions and precipitation in the form of rain and wet snow, traffic police Vladivostok encourages drivers of motor vehicles to the maximum care on the roads......
22-05-2013, 12:30, eng news
The difficult economic situation that has developed in "Primavtodor" at the end of last year, is beginning to improve. Accounts receivable of the company decreased by 400 million rubles....

19-07-2013, 18:32, eng news
As police approached Arsenyev villager Grodekovo. The applicant said that in the creek found the man's body. Murder of a man revealed in Primorye on the scene left investigative team. Police...

22-04-2013, 17:10, eng news
Repair adjacent territories held in Vladivostok on behalf of the mayor Igor Pushkarev. (PHOTOS)......

22-04-2013, 13:10, eng news
The 11th International Film Festival of Asian Pacific Countries "Pacific Meridian", which this year will take place from 7 to 13 September, announces the selection of a team of volunteers......

27-03-2013, 12:50, eng news
A frigate his appearance created a furor - the ship entered the port in all its glory, with raised sails and cadets of which the yards. (PHOTOS)......