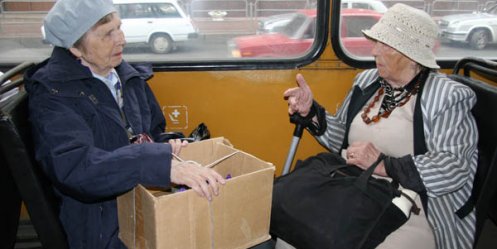 Vladivostok continued acceptance of documents for quarterly payments for beneficiaries to travel on city buses.
As noted in the management of the execution of programs to support public administration of Vladivostok, from the beginning of the year to district has been taken over 27000 applications from citizens of the quarterly payments.
Recall that the recipients of this compensation are pensioners (women over the age of 55 and men over the age of 60 years), not included in the regional and federal registers, widows and disabled war veterans, students of municipal educational institutions from households with per capita income below the poverty level, as well as students in public special (correctional) educational institutions, students (students) enrolled in full-time education at public institutions of higher, secondary or primary vocational education.
For compensation for travel on city buses to go to the district offices of the Office for the execution of programs in support of the Administration of Vladivostok:
Frunze District - st. Fokin, 25 kab.23 tel. 2614-395
Leninsky district - Partisan Avenue, 3 tel. 2614-167
Pervorechenskij area - st. Ilicheva, 15 of. 11 tel. 2614-201
Soviet area - st. Kutuzov, 3-a, tel. 233-02-46;
Pervomaysky region - st. Kalinin, d.116 office. № 11 tel. 227-36-29.