ЗНАКОМСТВА
КРАСОТА
ЗДОРОВЬЕ
ТУРИЗМ
АВТОНОВОСТИ
НОВОСТИ СПОРТА
Vladivostok will stage the All-Russian contest "Safe Wheel 2013"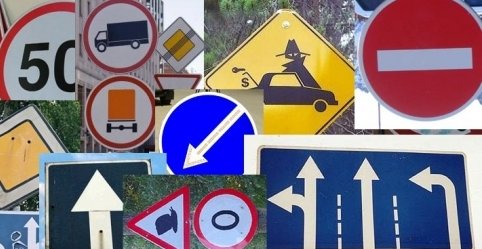 Vladivostok car inspector with the Office to work with the municipal educational institutions of the city administration, Primorsky organization "BOA" conduct city stage of All-Russian competition of young traffic inspectors "Safe Wheel - 2013."

Competitions will be held April 52013 at 11:00 am at the sports complex based UGIBDD MOI of Russia for the Primorye Territory at - Prospect 100-years, Vladivostok d.148 - stop "Factory Dawn", right in front of manual administrative town UGIBDD MOI of Russia for the PC.

The main goals and objectives of the event - raising law-abiding road users adopt safer behavior on the streets and roads of the city.

The competition will involve 15 teams - it's all the students of the city of Vladivostok from 10 to 12 years. Children will compete in both theoretical knowledge of traffic rules and regulations, first aid, and the practical stage driving the bike. Students can also show their creativity in a competition - propaganda speeches to promote road safety.
3-06-2013, 12:40, eng news
In Pozharsky district moped driver knocked down two children in a crosswalk. 7 accidents involving mopeds occurred in Primorye per night Teens 10 and 11 years were injured, but it did not require...
30-07-2013, 13:18, eng news
In Vladivostok, completed for one of the largest and most colorful events - Days of Latin America. During the festival, August -15-17 - Vladivostok will visit about 200 Latin American guests....

15-07-2013, 18:17, eng news
In the city of Nakhodka, the prosecutor sought to eliminate violations of the legislation on the state of municipal enterprises. As told to the correspondent of RIA «VladNews» Senior Assistant...

30-04-2013, 12:00, eng news
Information service of Radio "Lemma" - News in the full range!......

2-04-2013, 05:10, eng news
For the title fight twenty-five student teams of five areas - "counselors", "Putin", "Builders", "Miners" and "conductors"......

7-08-2013, 17:32, eng news
Primorsky Territory Governor Vladimir Miklushevsky today, August 7 is in the Khasan district, where he participated in ceremonies commemorating the 75th anniversary of the Khasan events. Khasan event...
20-05-2013, 15:30, eng news
Last night the 28-year-old driver in a car «Toyota RAV4» Michael Ivanivka in the area knocked down 34-year-old man. 56 accidents occurred in Primorye per night accident happened around midnight on...

6-05-2013, 16:20, eng news
In addition to judging the line of the best dancers and teachers of Vladivostok will be the stars of the hustle of St. Petersburg......
19-06-2013, 13:33, eng news
To perform artillery and missile firings in areas of combat training in the sea of Japan came guards missile cruiser «Varyag». During several days the crew of missile cruiser will perform some types...

12-09-2013, 19:41, eng news
In the State Duma oppose proposals residents of Yakutsk, where on Sunday committed rape of four girls to toughen penalties for pedophiles including the death penalty. On Wednesday, about a hundred...