ЗНАКОМСТВА
КРАСОТА
ЗДОРОВЬЕ
ТУРИЗМ
АВТОНОВОСТИ
НОВОСТИ СПОРТА
Vladivostok will stage the All-Russian contest "Safe Wheel 2013"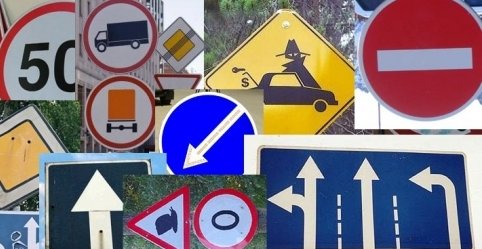 Vladivostok car inspector with the Office to work with the municipal educational institutions of the city administration, Primorsky organization "BOA" conduct city stage of All-Russian competition of young traffic inspectors "Safe Wheel - 2013."

Competitions will be held April 52013 at 11:00 am at the sports complex based UGIBDD MOI of Russia for the Primorye Territory at - Prospect 100-years, Vladivostok d.148 - stop "Factory Dawn", right in front of manual administrative town UGIBDD MOI of Russia for the PC.

The main goals and objectives of the event - raising law-abiding road users adopt safer behavior on the streets and roads of the city.

The competition will involve 15 teams - it's all the students of the city of Vladivostok from 10 to 12 years. Children will compete in both theoretical knowledge of traffic rules and regulations, first aid, and the practical stage driving the bike. Students can also show their creativity in a competition - propaganda speeches to promote road safety.

22-09-2013, 13:26, eng news
Vladivostok residents spent the evening meditation in celebration of the International Day of Peace, celebrated in dozens of states and more than 200 cities across the globe, RIA Novosti reported ...

17-09-2013, 21:44, eng news
Third Business Development Center in Vladivostok number 8635/0300 "Nekrasov" Sberbank has opened at Ocean Ave those 110a. The innovative format of small business service implies not merely the...

29-04-2013, 11:00, eng news
Worldwide, occupational disease - the main cause of mortality associated with industrial activity......
11-06-2013, 17:17, eng news
At 29 6 billion rubles increased revenues to the consolidated budget of Primorye in the five months of this year. The Department of Finance announced that it is 39 6 percent of the annual plan....

10-04-2013, 13:01, eng news
At the initiative of the mayor of Vladivostok Igor Pushkarev Vladivostok today launched sanitary bimonthly. Sanitary bimonthly started in Vladivostok until May 31 in the capital of Primorye yards,...

6-08-2013, 15:00, eng news
Vladivostok rival teams will Bashkir "Salavat". Racers "East" invite their fans, residents and visitors to the Russian championship race in 2013. Tickets can be purchased at the stadium "Vanguard"....

4-07-2013, 14:15, eng news
Вместе с ними медицинский осмотр пройдут до конца года более трех тысяч детей-сирот и детей, оставшихся без попечения родителей, в том числе усыновленных (удочеренных), принятых под опеку...

20-09-2013, 01:39, eng news
Moscow Center for Continuous Mathematical Education with information support of the Group of RIA Novosti and the Teachers' newspaper "with the assistance of the Ministry of Education and Science of...
5-06-2013, 20:16, eng news
At an informal meeting with journalists from Primorye, which took place today in the building of the newspaper «Vladivostok», Igor Pushkarev answered the question about how he manages to ensure hour...
27-06-2013, 11:45, eng news
June 25 ZAO «Crocus international» - the General contractor of construction of the far Eastern state University on the Russky island transferred to the address of open society «ДВЭУК» more 107.6...