ЗНАКОМСТВА
КРАСОТА
ЗДОРОВЬЕ
ТУРИЗМ
АВТОНОВОСТИ
НОВОСТИ СПОРТА
Disqualified in Primorye director owes its workers almost 2000000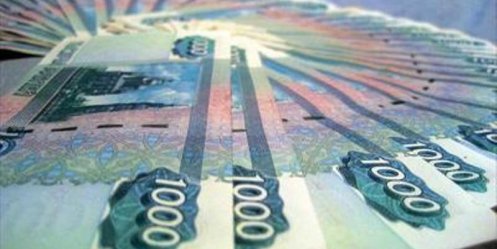 At the initiative of the Prosecutor Pozharsky district for violations of legislation in regard to wages disqualified director of "ET Enegoprom" Victor Fromich.

Conducted the prosecution Pozharsky district audit found that in LLC "DV Energoprom 'salary arrears to 49 company employees more than 1.9 million rubles.

As previously director has been brought to administrative liability due to late payment of wages to workers, the district attorney a case concerning an administrative offense against him was filed under Part 2 of Art. 527 of the Administrative Code - a violation of labor law officer, previously subjected to administrative punishment for the same offense.

By results of judicial review of an administrative case the director of "ET Enegoprom" Victor Fromich to administrative proceedings, and he was an administrative penalty of disqualification for a period of 1 year.

In order to restore the rights of citizens, the prosecutor's office in the district court directed the writs for the recovery of unpaid wages in the amount of 1636115 rubles, upon consideration of which, with "ET Enegoprom" forcibly collected 301487 rubles.
12-07-2013, 20:15, eng news
On Friday, July 12 Vladivostok Be-200 aircraft of the Far Eastern regional center of the Russian Emergencies Ministry aircraft was delivered to the medical unit. The module is designed for the...

17-09-2013, 14:55, eng news
Tuesday, September 17 the road services of the municipal enterprise "Roads Vladivostok" will begin to repair the joints on Nekrasovskoe overpass. Work will begin on the site from public...

7-05-2013, 11:20, eng news
B. The court of Injustice was convicted of forgery and embezzlement. He was sentenced to 4 years imprisonment......
22-06-2013, 22:45, eng news
Депутаты гордумы ответили категорическим отказом на просьбы руководства университета о персональных налоговых льготах......
19-06-2013, 18:00, eng news
Fishermen - fans in the Bay Rudnevo near the seaside town of Fokino meter shark caught. Meter shark caught by fishermen in the Primorye Experts have determined that the production belongs to the...

12-09-2013, 23:51, eng news
Residents of the area Red River (near Khabarovsk) started to return to their homes. How to tell the Russian Emergency Situations Ministry to provide round the clock security for the population, the...

22-08-2013, 13:17, eng news
Uneasy flood situation that has developed in the Khabarovsk region, not only makes life difficult for people living in low-lying areas of the province, but also animals. On 21 August, the 653...

10-07-2013, 14:33, eng news
July 9th chapter Minvostokrazvitiya Russia Viktor Ishayev met with representatives of the authorities of the Republic of Korea and took part in the 13th session of the Russian-Korean joint commission...

2-04-2013, 07:10, eng news
Public transport will be taken to eliminate road congestion and to increase the capacity of the People's Avenue. (MAP)......

1-04-2013, 13:10, eng news
Now operates absurd principle that postage from China first go to Moscow, and then sent back to the Far East......