ЗНАКОМСТВА
КРАСОТА
ЗДОРОВЬЕ
ТУРИЗМ
АВТОНОВОСТИ
НОВОСТИ СПОРТА
Taken against the arrested head of the seaside Rosrybolovstva filed another case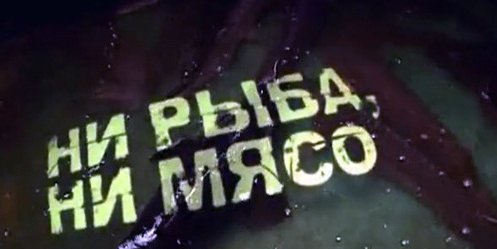 Against the head of Primorye territorial administration Rosrybolovstva Alexander Ivankov, who is under arrest on charges of abuse of office filed another criminal case on the same article.
According to investigators, from May 2010 to September 2011 from the personal interest shown in an effort to please the leadership, Ivankov has concluded an agreement with the private security ATC to Vladivostok to protect allegedly transported property Rosrybolovstva (documents, securities).
In fact, protection of property is not implemented. Instead, security guards escorted a car in which there were federal officials Rosrybolovstva. And guarded car belonged not even manage Rosrybolovstva and fishing companies, to participate in the competitions department. Damage to the budget exceeded 200 thousand.

20-08-2013, 14:02, eng news
As reported in the administration of the National Park "Land of Leopard", among the proposed names - Blonde, Centurion, Tishka White, Leopold. Recall share carries FGBU "Land of Leopard". Employees...

15-04-2013, 13:10, eng news
In Primorye, in Artem arrested two teenage boys suspected in a series of robberies - reported VestiRegion.ru spokesman SVR MOI of Russia for the Primorye Territory Nina Mamrak. Juvenile burglars...

12-07-2013, 20:47, eng news
Today in Vladivostok held a master class in Chinese cooking festival of culture and cuisine of the north-eastern Asia. The event, organized by the department of international cooperation and tourism...
6-08-2013, 15:00, eng news
As RIA «VladNews» witnesses from the scene, the accident occurred around 9:00 am. At the scene, police officers were on duty, DPS and "ER." The number of victims has not been reported, although there...

16-08-2013, 22:30, eng news
In Vladivostok, continuing the festival "Days of Latin America." Last night, in a crowded harbor promenade Sports held its colorful opening, which was accompanied by rousing rhythms of one of the...

7-05-2013, 15:30, eng news
Tuesday, May 7 the main base of the Pacific Fleet under the command of Captain Scott's second rank Makklelenda an unofficial visit to the U.S. Navy guided missile destroyer "Lassen". According...

29-05-2013, 12:33, eng news
On Friday, May 31 at 17:00 in Vladivostok at the site near the Youth House will host the opening of the summer working semester student teams of Vladivostok. From that day, counselors, guides,...
24-05-2013, 19:30, eng news
Chinese field workers to fertilize fields used banned pesticides. This fact is revealed Rosselkhoznadzor employees. The Chinese have poisoned by pesticides in Primorye residents against «Willow" is...
5-06-2013, 20:00, eng news
In the seaside town of Artyom company "Special SU" will overhaul the city roads. The company won the auction and after the 10 days required for documents, will lead the road in order. Artem roads...

9-07-2013, 12:16, eng news
For Primorye suffering from cardiovascular diseases, came another batch of soft drugs. The party received free medicines in Primorye Preparations have already arrived at the warehouse, and within a...