ЗНАКОМСТВА
КРАСОТА
ЗДОРОВЬЕ
ТУРИЗМ
АВТОНОВОСТИ
НОВОСТИ СПОРТА
Taken against the arrested head of the seaside Rosrybolovstva filed another case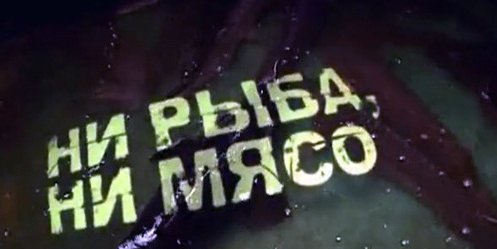 Against the head of Primorye territorial administration Rosrybolovstva Alexander Ivankov, who is under arrest on charges of abuse of office filed another criminal case on the same article.
According to investigators, from May 2010 to September 2011 from the personal interest shown in an effort to please the leadership, Ivankov has concluded an agreement with the private security ATC to Vladivostok to protect allegedly transported property Rosrybolovstva (documents, securities).
In fact, protection of property is not implemented. Instead, security guards escorted a car in which there were federal officials Rosrybolovstva. And guarded car belonged not even manage Rosrybolovstva and fishing companies, to participate in the competitions department. Damage to the budget exceeded 200 thousand.
18-06-2013, 13:46, eng news
The prosecutor's office checked the legality of the actions of Nakhodka Branch Dalenergosbyta of "DEK". The basis of the test laid down treatment gardeners gardening non-profit association "Green...

23-05-2013, 21:20, eng news
The acting head of Vladivostok Igor Pushkarev today, May 23 and won the final victory in the inner-bezgovorochnuyu voting for a particular candidate for mayor of the "United Russia". Today, he scored...

14-03-2013, 10:32, eng news
Investigators in Vladivostok criminal case against 22-year-old boy. Within two months, he hunted stealing laptops in dorm Maritime University. Laptop thief arrested in Vladivostok A former high...

16-07-2013, 15:45, eng news
July 14 about half past eleven on duty search and rescue team in Vladivostok received a message from the captain of the boat CP-25 that his boat with four passengers on board lost speed at Cape...

17-08-2013, 17:30, eng news
Prosecutor's Office of the Leninsky district of Vladivostok revealed numerous violations in the activities of subordinate Far Eastern Branch of the Russian Academy of Sciences institutions using...
10-06-2013, 16:46, eng news
Brigade of the municipal enterprise «Roads of Vladivostok» continue to work on updating the markings on the city highways. Last weekend on the streets of Russian dealt a double solid and dashed...

29-08-2013, 15:00, eng news
On Wednesday, August 28 around 9:00 am on the 106 kilometer highway Vladivostok - Nakhodka - Port East has been a serious accident. Car Toyota Vista, driven by a 25-year-old boy drove into oncoming...

5-09-2013, 11:45, eng news
September 8th elections will be held in Vladivostok mayor. At a number of polling stations will be cultural events. On a makeshift stage will creative teams - vocal and dance - children's art schools...

9-09-2013, 04:42, eng news
September 72013 the day of the overflow water through the dam in the village of Mendeleev, Komsomolsk-on-Amur Siberian regional rescue search and rescue team conducted a unique operation to evacuate...

6-03-2013, 08:05, eng news
Appendix "Record Manager" has helped representatives of "Construction and assembly company" NEVADI "to register your business......