ЗНАКОМСТВА
КРАСОТА
ЗДОРОВЬЕ
ТУРИЗМ
АВТОНОВОСТИ
НОВОСТИ СПОРТА
Taken against the arrested head of the seaside Rosrybolovstva filed another case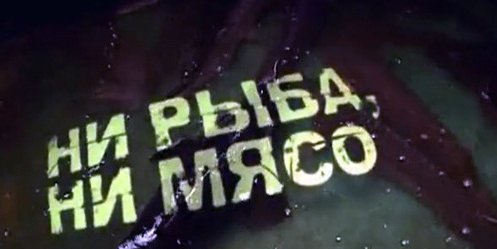 Against the head of Primorye territorial administration Rosrybolovstva Alexander Ivankov, who is under arrest on charges of abuse of office filed another criminal case on the same article.
According to investigators, from May 2010 to September 2011 from the personal interest shown in an effort to please the leadership, Ivankov has concluded an agreement with the private security ATC to Vladivostok to protect allegedly transported property Rosrybolovstva (documents, securities).
In fact, protection of property is not implemented. Instead, security guards escorted a car in which there were federal officials Rosrybolovstva. And guarded car belonged not even manage Rosrybolovstva and fishing companies, to participate in the competitions department. Damage to the budget exceeded 200 thousand.

23-07-2013, 22:16, eng news
Today, after long flights and journeys, in the Theater square of Vladivostok landed at the amphitheater monument to Vladimir Vysotsky. The iconic musician is ready to accept residents. "At this point...

11-07-2013, 17:15, eng news
Year-old boy in the seaside village Horol injured in road accidents caused by her grandmother. The kid took off in Primorye phalanx elderly woman sat on the baby's routine moped, distracted, the boy...
29-05-2013, 12:32, eng news
The Department of Education and Science of the Primorsky Territory conducts official investigation for violations related to the use of mobile phones and the Internet at the time the Unified State...

6-09-2013, 18:31, eng news
Diesel-electric icebreaker "Admiral Makarov" Far Eastern Shipping Company has successfully completed an operation to rescue the crew of a French catamaran «Babouchka», wrecked in the Arctic Ocean 460...

22-09-2013, 16:04, eng news
26-year-old resident of Vladivostok took from his own grandmother's gold chain. With respect to the suspect remanded in the form of restriction. As the press service of the Ministry of Internal...

23-08-2013, 22:01, eng news
C on August 23 in the administration of their own accord retired deputy head of the administration of the city of Vladivostok Alexey Litvinov. This RIA «PrimaMedia». As the first vice-mayor Alex...

17-09-2013, 05:01, eng news
As the press service of the State Ministry of Interior Far Eastern Federal District, it is about theft of more than 9.5 million rubles at the conclusion of the imaginary transaction for the supply of...

28-07-2013, 16:18, eng news
The situation in the south of Primorye reservoirs stabilized. According to Acting Director of the State Unitary Enterprise "Primorsky Vodokanal" Yuri Gurtyakov, now completely stopped dumping water...

19-03-2013, 12:30, eng news
Publication of a history book was supported by the head of Vladivostok Igor Pushkarev (PHOTO)......

4-03-2013, 11:08, eng news
The next city, which will host the Pre-Olympic exhibition of the "Art of being first," will Khabarovsk......