ЗНАКОМСТВА
КРАСОТА
ЗДОРОВЬЕ
ТУРИЗМ
АВТОНОВОСТИ
НОВОСТИ СПОРТА
Taken against the arrested head of the seaside Rosrybolovstva filed another case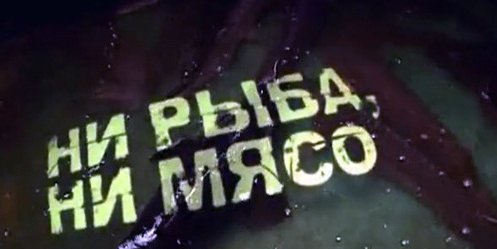 Against the head of Primorye territorial administration Rosrybolovstva Alexander Ivankov, who is under arrest on charges of abuse of office filed another criminal case on the same article.
According to investigators, from May 2010 to September 2011 from the personal interest shown in an effort to please the leadership, Ivankov has concluded an agreement with the private security ATC to Vladivostok to protect allegedly transported property Rosrybolovstva (documents, securities).
In fact, protection of property is not implemented. Instead, security guards escorted a car in which there were federal officials Rosrybolovstva. And guarded car belonged not even manage Rosrybolovstva and fishing companies, to participate in the competitions department. Damage to the budget exceeded 200 thousand.

24-04-2013, 21:10, eng news
The festival was held in Vladivostok professions. Organizer of the event, designed to help students choose their future profession, delivered humanitarian Vladivostok Commercial College (PHOTOS)......

19-04-2013, 21:00, eng news
Division of city banks are advised not to pay attention to the "alarming" information......

9-07-2013, 12:31, eng news
As the member of the Legislative Assembly of Alexander Bekhter, the construction of a fitness center was planned in the regional development program of physical education and sport, but because of...

7-08-2013, 22:16, eng news
The Investigative Committee in the Primorsky Territory completed a criminal case against a man born in 1972. He is charged with sexual assault. Pervert in Vladivostok will go to trial on July 15 last...

26-03-2013, 16:40, eng news
Educational institutions Vladivostok received cash awards from the mayor. Prizes and certificates were raffled among schools, kindergartens and institutions of further education. (PHOTOS)......
25-06-2013, 21:47, eng news
Today, June 25 the duty of the police Department received a report of a resident of the village of Chuguevka. The man has told that the building of the house of culture on Sovetskaya street he met my...

25-08-2013, 23:02, eng news
happened. In China, on the border with Russia broke through the dam. It happened on 21 August, but only now has information on the incident. As a result of dam affected more than 16000 farmers, crops...
11-06-2013, 17:32, eng news
Referral services and system - this is something without which it can not survive to modern man. Always require a single resource where you can get answers to all the questions: where to buy...
27-03-2013, 11:50, eng news
Information Service Radio "Lemma" - News of the full range!......

19-09-2013, 11:13, eng news
In the capital of Primorye completed Annual Forum of the Russian American Pacific Partnership (RAPP). RAPP forum ended in Vladivostok International event held September 17 - 18. At the final press...