ЗНАКОМСТВА
КРАСОТА
ЗДОРОВЬЕ
ТУРИЗМ
АВТОНОВОСТИ
НОВОСТИ СПОРТА
Taken against the arrested head of the seaside Rosrybolovstva filed another case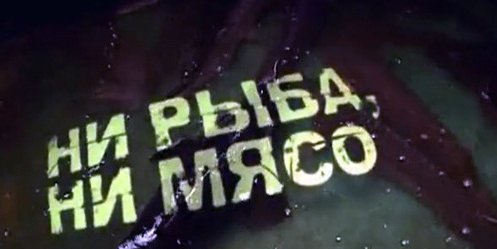 Against the head of Primorye territorial administration Rosrybolovstva Alexander Ivankov, who is under arrest on charges of abuse of office filed another criminal case on the same article.
According to investigators, from May 2010 to September 2011 from the personal interest shown in an effort to please the leadership, Ivankov has concluded an agreement with the private security ATC to Vladivostok to protect allegedly transported property Rosrybolovstva (documents, securities).
In fact, protection of property is not implemented. Instead, security guards escorted a car in which there were federal officials Rosrybolovstva. And guarded car belonged not even manage Rosrybolovstva and fishing companies, to participate in the competitions department. Damage to the budget exceeded 200 thousand.

24-08-2013, 16:31, eng news
On Saturday, August 24 members of the State Inspectorate for Small Vessels had a preventive raid off the coast of Vladivostok and the Russian island. With the onset of summer the raids are held...

26-07-2013, 18:45, eng news
Social workers in Spassk-Far invite organizations and businesses to take part in the charity "Help get ready for school." Low-income families to help raise their children to school aim of the charity...
10-07-2013, 14:31, eng news
Region Prosecutor's Office determined that rkovodstvom Far Eastern Branch of the Russian Academy of Sciences on the terms of the employment contract were recruited citizens, replaces the previously...

19-05-2013, 21:20, eng news
However, the same Monday hot water should return to apartment dwellers Soviet, part Pervorechenskij and Lenin, and Pershamaiski Frunze district......
25-07-2013, 15:00, eng news
July 25 at 02 hours and 40 minutes to the Center for Crisis Management received a message from the head of the district Terneysky that as a result of the passage of the cyclone and heavy rainfall,...

16-08-2013, 17:30, eng news
On Wednesday, August 14 at the stop "Avenue of the 100th anniversary of Vladivostok" to bus number 102 came 78-year-old woman. The bus driver made a sharp maneuver, in which the pensioner fell and...

16-04-2013, 18:10, eng news
In Primorye, arrested a gang of "black lumberjacks." Damage caused by their activities amounted to 11 million rubles. The damage caused by illegal logging - 11 million rubles route for illegal timber...

4-09-2013, 15:45, eng news
In Russia there are a number of targeted programs to subsidize the transport, in particular, the program for residents of the Far East, which operates since 2009. Experts believe that it is necessary...

11-07-2013, 17:46, eng news
Developers are committed to the July 15 finish the paperwork for home and contract of sale of an apartment for a veteran. According to the department of labor and social development of the Primorsky...

5-03-2013, 11:52, eng news
JSC "VimpelCom" (brand "Beeline") announces the launch of the service "Internet for a Day" for mobile Internet users......