ЗНАКОМСТВА
КРАСОТА
ЗДОРОВЬЕ
ТУРИЗМ
АВТОНОВОСТИ
НОВОСТИ СПОРТА
Prior to the start of the festival, "The Far Eastern Arbat" in Vladivostok remaining weeks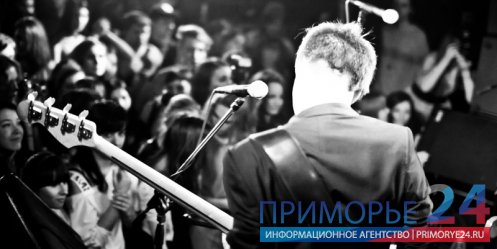 From April 11 to 13 in Vladivostok in the Culture Palace of Railwaymen (Partisan Avenue, 62a) will host festival of "The Far Eastern Arbat".
As already reported IA Primore24 event organized by the creative team «WeSwell», magazine «Step» and the Youth Vladivostok Administration, held for the fourth time.
The festival is not limited to the genre and launched for all the youth of the city. The age of participants ranged from 5 to 30 years, and the prizes are provided for the five age groups. In the program - a variety of directions and genres: modern types of dancing, performances of DJs, MCs, street bands, fireshow, master classes, and many other crafts.
Participation in the festival, creative people all over the country - soloists and artistic groups, instrumental command and just talented guys from Vladivostok, Primorye, Khabarovsk and Amur territories, JAR, Magadan, Sakhalin, Yakutia, Transbaikalia.
Geography Competition is growing year by year. And no wonder, because here it is possible to express themselves in various categories: vocal (pop, jazz, song, hip-hop, rap artists), choreography (jazz, modern, pop dance, street dance and club), instrumental music (VIA, rock bands, electronic music, electric guitar, elektroskripka), DJ, MC, beatbox; circus show, original genre (Fire Show /LED show, bubble show, the show "live sand", show fashionable youth toys «Yo-Yo "), the director's decision to pop numbers (live (pre-prepared Staged rooms that can combine in himself: vocal, dance, circus art, instrumental music, etc.);« Hand Made »and« Foto Sketch ».
Competitive views held April 11 and 12 to 10 hours, and April 13 at 14 o'clock all invited to the final show and awards ceremony of the festival-contest "Far Arbat." It should be noted that the special guest of the show will be the final participant in the project "The Voice" on Channel Julia Tereshchenko (Moscow).
More information is available by phone: 8 (423) 276-88-63.

6-08-2013, 21:01, eng news
Yesterday, August 5 Dormitory residents on Sakhalin, 56 together with the organization "Brownie control" to work together to deal with the indifference of the management company. "Yesterday in the...

18-04-2013, 16:00, eng news
The dose rate of gamma radiation on the detainees parts and vehicles exceeded the natural background radiation in the dozens of times......

9-04-2013, 10:00, eng news
March 6 investigators Primorye got the message from the city hospital Artyom that he died in the emergency room a man born in 1977. The reason - a brain contusion. Kill Primorye residents disclosed...

13-04-2013, 17:00, eng news
At the opening of the first city competition sculptural sketches head of Vladivostok Igor Pushkarev said that the sculpture Katyusha surely become another symbol of the city......

14-05-2013, 10:20, eng news
Known canoeist Ivan Shtyl managed to become the best in his 200m crown......

7-05-2013, 18:20, eng news
Competitions are devoted to Day of Victory in the Great Patriotic War. Boys and girls of all ages, with endurance and skill, will defend their sports associations......
16-05-2013, 18:31, eng news
In Nakhodka Customs in respect of local prosecuted under the Criminal Code, "Smuggling drugs on a large scale." Customs officers detained Finds Drugs in March this year, during the inspection of a...
2-05-2013, 12:20, eng news
In 2014 and 2015 STX France plans to deliver two Russian helicopter carrier class "Mistral" - "Vladivostok" and "Sevastopol"......

9-08-2013, 17:18, eng news
August 62013 in a private house in a side street in the city of Azov Artem found the body of 60-year-old woman with signs of violent death. SU staff TFR in this criminal case under Art. 111 Part 4 of...

19-03-2013, 06:40, eng news
Ussuriisk eliminated outlets drugs. Under the scrutiny of drug police tire shop on the street Chicherin, 165 was for a long time. Eradicated opium den in Primorye Police received information that in...