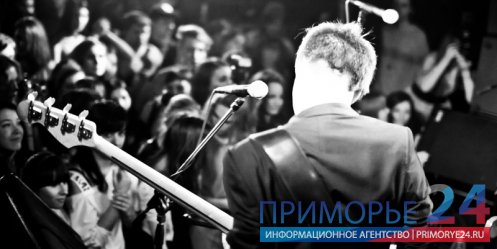 From April 11 to 13 in Vladivostok in the Culture Palace of Railwaymen (Partisan Avenue, 62a) will host festival of "The Far Eastern Arbat".
As already reported IA Primore24 event organized by the creative team «WeSwell», magazine «Step» and the Youth Vladivostok Administration, held for the fourth time.
The festival is not limited to the genre and launched for all the youth of the city. The age of participants ranged from 5 to 30 years, and the prizes are provided for the five age groups. In the program - a variety of directions and genres: modern types of dancing, performances of DJs, MCs, street bands, fireshow, master classes, and many other crafts.
Participation in the festival, creative people all over the country - soloists and artistic groups, instrumental command and just talented guys from Vladivostok, Primorye, Khabarovsk and Amur territories, JAR, Magadan, Sakhalin, Yakutia, Transbaikalia.
Geography Competition is growing year by year. And no wonder, because here it is possible to express themselves in various categories: vocal (pop, jazz, song, hip-hop, rap artists), choreography (jazz, modern, pop dance, street dance and club), instrumental music (VIA, rock bands, electronic music, electric guitar, elektroskripka), DJ, MC, beatbox; circus show, original genre (Fire Show /LED show, bubble show, the show "live sand", show fashionable youth toys «Yo-Yo "), the director's decision to pop numbers (live (pre-prepared Staged rooms that can combine in himself: vocal, dance, circus art, instrumental music, etc.);« Hand Made »and« Foto Sketch ».
Competitive views held April 11 and 12 to 10 hours, and April 13 at 14 o'clock all invited to the final show and awards ceremony of the festival-contest "Far Arbat." It should be noted that the special guest of the show will be the final participant in the project "The Voice" on Channel Julia Tereshchenko (Moscow).
More information is available by phone: 8 (423) 276-88-63.