ЗНАКОМСТВА
КРАСОТА
ЗДОРОВЬЕ
ТУРИЗМ
АВТОНОВОСТИ
НОВОСТИ СПОРТА
Library Vladivostok meet World Health Day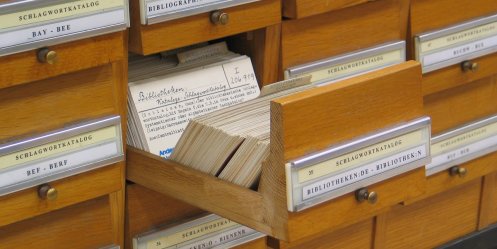 The libraries of Vladivostok are activities on World Health Day. Conversations, meetings, games organized under the "I Choose Life."
Tomorrow, April 4 at 10 am in the library № 8 (street Primorskaya.5) held a thematic event "Jolly day." Children from kindergarten № 80 offers outdoor games, also present will learn and remember nursery rhymes, rhymes and stories dedicated charging and sport.
April 5 at 14 hours in the library № 15 (street Volkova, 11) will talk "hip to be healthy", with the participation of students 4a school number 54. Pupils prepare and present their collective poster, which will show the bright side (good habits) and dark (bad habits) people.
7 April at 10:00 in the library № 22 (street Slavic, 17) will play program "How to be neboleykoy." Young readers will talk about health, hygiene and medicinal plants of our region, vitamins, exercises. Children talk about the books that will help lead a healthy life, then the guys play board games (checkers, bingo, etc.).

28-03-2013, 11:00, eng news
Orienteering Federation congratulates the athletes with good results and wish them further success......
11-06-2013, 22:00, eng news
In the court in Vladivostok continues hearing the criminal case against 30-year-old drug addict. He had previously been convicted, and now again in the near future will go to prison for raping a...

21-05-2013, 16:20, eng news
On-site road signs have been installed, while covered with a protective film. Running the above motion will be carried out from 0000 am on 23 May 2013. (MAP)......

15-04-2013, 19:11, eng news
For shipping company "Roman" in the Primorye Territory in Bailiffs 40 execution proceedings. By decision of the Frunze district court of Vladivostok bailiffs must collect from the company 37 million...

4-04-2013, 04:20, eng news
Sberbank CEO German Gref, Russia summed up in 2012 and answered questions from investors......

13-08-2013, 17:15, eng news
Competitions World Cup Rally-raid on aquabikes will meet all international safety standards. In all watercraft will be installed GPS-trackers, you can use them to send a distress signal and...
10-07-2013, 14:31, eng news
A source told RIA VladNews, claims the EU touched utilization fee on imported cars in the Russian Federation. According to the deputy director of the Department of Trade Negotiations Catherine...

27-03-2013, 10:50, eng news
Repellent, insect repellent, "correct" Protective clothing for forest walks can be powerless against the ubiquitous tick......

16-04-2013, 13:00, eng news
The mayor insisted that new sports facilities were built to the latest standards. (PHOTOS)......
10-07-2013, 21:17, eng news
Today, July 10 Mayor Igor Pushkarev presented to young people (and in the Technical high school taught only boys) multipurpose sports field. "We've never had it before - says 11-grader Dima - doing...