ЗНАКОМСТВА
КРАСОТА
ЗДОРОВЬЕ
ТУРИЗМ
АВТОНОВОСТИ
НОВОСТИ СПОРТА
Library Vladivostok meet World Health Day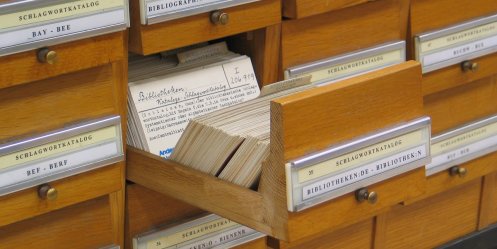 The libraries of Vladivostok are activities on World Health Day. Conversations, meetings, games organized under the "I Choose Life."
Tomorrow, April 4 at 10 am in the library № 8 (street Primorskaya.5) held a thematic event "Jolly day." Children from kindergarten № 80 offers outdoor games, also present will learn and remember nursery rhymes, rhymes and stories dedicated charging and sport.
April 5 at 14 hours in the library № 15 (street Volkova, 11) will talk "hip to be healthy", with the participation of students 4a school number 54. Pupils prepare and present their collective poster, which will show the bright side (good habits) and dark (bad habits) people.
7 April at 10:00 in the library № 22 (street Slavic, 17) will play program "How to be neboleykoy." Young readers will talk about health, hygiene and medicinal plants of our region, vitamins, exercises. Children talk about the books that will help lead a healthy life, then the guys play board games (checkers, bingo, etc.).

10-09-2013, 07:12, eng news
The morning of September 9 in the village of Novy Mir Komsomolsk region was blurring the previously erected a dam, causing podtopilo nearby homes and farmsteads. In view of the prevailing situation...

1-05-2013, 00:00, eng news
The school number 33 after nearly a decade working again gym. Prior to that, students had to deal with on the street, and in winter in the offices. (PHOTOS)......

24-07-2013, 22:04, eng news
The festival, which absorbed all the brightness, originality and unique flavor of Latin American culture, will be held in Beijing on 15-17 August. As RIA «VladNews» the press service of the...
28-05-2013, 12:30, eng news
Primorsky Territory Governor Vladimir Miklushevsky today, May 28 will deliver a message to the Legislative Assembly. Primorye Governor appealed to parliament Vladimir Miklushevsky summed up in 2012...
8-05-2013, 09:20, eng news
sat behind the wheel drunk, an employee of the private security and no idea what the consequences would......

21-03-2013, 07:18, eng news
The representative of the military high command in North Korea said Thursday that the missile attacks can be applied to U.S. military bases......

23-04-2013, 16:10, eng news
Vladivostok GUM send dividend half of the annual net profit, amounting to 5750000 rubles......
23-04-2013, 19:30, eng news
The "Velosipedizatsiya Vladivostok," aims to develop veloinfrastruktury in......
18-06-2013, 14:00, eng news
In the analysis of soil samples taken in the greenhouse Spassky district found to contain dangerous for health ядохимиката prohibited to application in territory of the Russian Federation. As the...
29-06-2013, 11:45, eng news
Unmanned aerial vehicles help police Primorsky Krai establish and prove the facts of the illegal harvest of biological resources. Thanks to gained by the UAVs of information in the region initiated...