ЗНАКОМСТВА
КРАСОТА
ЗДОРОВЬЕ
ТУРИЗМ
АВТОНОВОСТИ
НОВОСТИ СПОРТА
Library Vladivostok meet World Health Day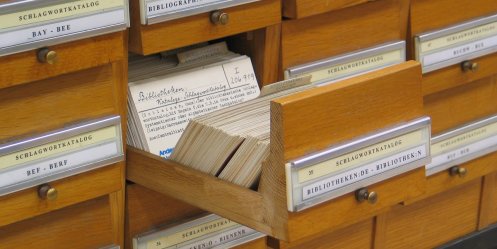 The libraries of Vladivostok are activities on World Health Day. Conversations, meetings, games organized under the "I Choose Life."
Tomorrow, April 4 at 10 am in the library № 8 (street Primorskaya.5) held a thematic event "Jolly day." Children from kindergarten № 80 offers outdoor games, also present will learn and remember nursery rhymes, rhymes and stories dedicated charging and sport.
April 5 at 14 hours in the library № 15 (street Volkova, 11) will talk "hip to be healthy", with the participation of students 4a school number 54. Pupils prepare and present their collective poster, which will show the bright side (good habits) and dark (bad habits) people.
7 April at 10:00 in the library № 22 (street Slavic, 17) will play program "How to be neboleykoy." Young readers will talk about health, hygiene and medicinal plants of our region, vitamins, exercises. Children talk about the books that will help lead a healthy life, then the guys play board games (checkers, bingo, etc.).
3-06-2013, 12:40, eng news
In Pozharsky district moped driver knocked down two children in a crosswalk. 7 accidents involving mopeds occurred in Primorye per night Teens 10 and 11 years were injured, but it did not require...
30-07-2013, 13:18, eng news
In Vladivostok, completed for one of the largest and most colorful events - Days of Latin America. During the festival, August -15-17 - Vladivostok will visit about 200 Latin American guests....

15-07-2013, 18:17, eng news
In the city of Nakhodka, the prosecutor sought to eliminate violations of the legislation on the state of municipal enterprises. As told to the correspondent of RIA «VladNews» Senior Assistant...

30-04-2013, 12:00, eng news
Information service of Radio "Lemma" - News in the full range!......

2-04-2013, 05:10, eng news
For the title fight twenty-five student teams of five areas - "counselors", "Putin", "Builders", "Miners" and "conductors"......

7-08-2013, 17:32, eng news
Primorsky Territory Governor Vladimir Miklushevsky today, August 7 is in the Khasan district, where he participated in ceremonies commemorating the 75th anniversary of the Khasan events. Khasan event...
20-05-2013, 15:30, eng news
Last night the 28-year-old driver in a car «Toyota RAV4» Michael Ivanivka in the area knocked down 34-year-old man. 56 accidents occurred in Primorye per night accident happened around midnight on...

6-05-2013, 16:20, eng news
In addition to judging the line of the best dancers and teachers of Vladivostok will be the stars of the hustle of St. Petersburg......
19-06-2013, 13:33, eng news
To perform artillery and missile firings in areas of combat training in the sea of Japan came guards missile cruiser «Varyag». During several days the crew of missile cruiser will perform some types...

12-09-2013, 19:41, eng news
In the State Duma oppose proposals residents of Yakutsk, where on Sunday committed rape of four girls to toughen penalties for pedophiles including the death penalty. On Wednesday, about a hundred...