ЗНАКОМСТВА
КРАСОТА
ЗДОРОВЬЕ
ТУРИЗМ
АВТОНОВОСТИ
НОВОСТИ СПОРТА
Providers and network operators to cope with desperate Primorye metalworkers own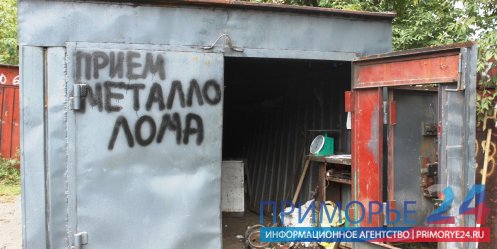 Service Provider operating in the province, April 3 gathered for an emergency meeting to take an appeal to the governor. The reason - a problem aggravated mass communication cable theft, vandalism and damage to equipment.
The meeting, which was attended by most of the telecom companies in Vladivostok, was the site of the seaside branch of OJSC "Rostelecom", who initiated the event.
In the first quarter of this year there were more than 50 cable theft "Rostelecom", because of which affected more than 10000 subscribers. The problem of mass communication cable clippings deteriorated so much that there was a need to take immediate action at the level of regional authorities. Indeed, due to willful damage cables suffer not only physical persons. In the absence of communication disrupted government and management, law enforcement, emergency services, businesses lifeline.
Damage to communication networks - a common problem for all operators. Property damage in the millions rubles. And the offense occur in of outside plant not only fixed-line operators, and Internet service providers. A recently increased cases of cutting the cable and aerial constructions mobile operators. This problem also applies to modern fiber-optic lines, the composition of which is of no value, but the marginal damage the optic cable, taking it for cupriferous.
Igor Shabanov, Director of OJSC "Rostelecom": "For many years, telecommunication companies unsuccessfully tried to solve these problems alone, but under the circumstances, can no longer withstand their own attackers. In particular, the fight against illegal activities receiving points of ferrous and non-ferrous metals, taking copper obtained from the cable, promote mass theft. Now, if every case acceptance cable would follow immediately check by law enforcement agencies and the Department of Licensing, that would be the next time acceptors would be good to think before you buy it. "
Since the problem can only be solved in complex, representatives of telecommunication companies decided to appeal to the governor. In particular, it is proposed to organize a meeting with the regional administration, law enforcement and telecommunications companies to develop joint activities to prevent theft on such a strategically important facility livelihood as a link.

10-04-2013, 12:50, eng news
Company "DV-Car business" along with the purchase of new plans to remove from the lines about forty old buses, the director of the company during the inspection Deputy Mayor Roman KARMANOVA......
4-06-2013, 15:03, eng news
Clients of Sberbank have an opportunity to add a Yandex money account without a fee. Update your account without interest through ATMs and terminals of Sberbank, as well as using the services of...

24-05-2013, 19:40, eng news
The main purpose of the bill may be to provide social tensions arising, including, because of the large gap between social with......

11-07-2013, 11:45, eng news
Citizens who know the whereabouts of Pogadaeva VA, please kindly inform by phone: 221-48-80221-42-65221-42-91. ......

8-05-2013, 14:20, eng news
It refers to those who have been convicted of occasional use "dope": the people who have fallen on trial for committing administrative offenses related to drug or psychotropic substances......
22-06-2013, 21:45, eng news
По прогнозам организаторов, участие в акции во Владивостоке могут принять около 300 человек. Самым грамотным из них впоследствии будут выданы сертификаты......

28-03-2013, 06:20, eng news
Because of the lack of personnel gives trucking business outsourcing......

24-05-2013, 14:40, eng news
Vladivostok Airport began service delegates to the Asia-Pacific Energy Forum......
15-05-2013, 16:20, eng news
On Sunday kartodrome "Zmeinka" will be the first stage of the Open Championship and the championship Vladivostok highway-ring racing......

12-04-2013, 10:00, eng news
Fourth defeat in a row suffered a young team, "Ray-Energy" at the ongoing tournament in Nakhodka Far "Seaside Spring 2013."......