ЗНАКОМСТВА
КРАСОТА
ЗДОРОВЬЕ
ТУРИЗМ
АВТОНОВОСТИ
НОВОСТИ СПОРТА
Providers and network operators to cope with desperate Primorye metalworkers own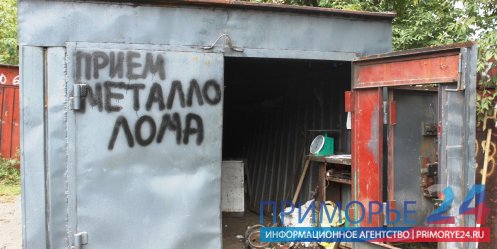 Service Provider operating in the province, April 3 gathered for an emergency meeting to take an appeal to the governor. The reason - a problem aggravated mass communication cable theft, vandalism and damage to equipment.
The meeting, which was attended by most of the telecom companies in Vladivostok, was the site of the seaside branch of OJSC "Rostelecom", who initiated the event.
In the first quarter of this year there were more than 50 cable theft "Rostelecom", because of which affected more than 10000 subscribers. The problem of mass communication cable clippings deteriorated so much that there was a need to take immediate action at the level of regional authorities. Indeed, due to willful damage cables suffer not only physical persons. In the absence of communication disrupted government and management, law enforcement, emergency services, businesses lifeline.
Damage to communication networks - a common problem for all operators. Property damage in the millions rubles. And the offense occur in of outside plant not only fixed-line operators, and Internet service providers. A recently increased cases of cutting the cable and aerial constructions mobile operators. This problem also applies to modern fiber-optic lines, the composition of which is of no value, but the marginal damage the optic cable, taking it for cupriferous.
Igor Shabanov, Director of OJSC "Rostelecom": "For many years, telecommunication companies unsuccessfully tried to solve these problems alone, but under the circumstances, can no longer withstand their own attackers. In particular, the fight against illegal activities receiving points of ferrous and non-ferrous metals, taking copper obtained from the cable, promote mass theft. Now, if every case acceptance cable would follow immediately check by law enforcement agencies and the Department of Licensing, that would be the next time acceptors would be good to think before you buy it. "
Since the problem can only be solved in complex, representatives of telecommunication companies decided to appeal to the governor. In particular, it is proposed to organize a meeting with the regional administration, law enforcement and telecommunications companies to develop joint activities to prevent theft on such a strategically important facility livelihood as a link.
24-04-2013, 19:30, eng news
The "Dudes - our Soviet retro" will be out of shape a photo shoot, but with elements of theatrical presentation......

12-08-2013, 16:16, eng news
Several tourists from Vladivostok suffered in a tour bus accident while relaxing on the famous Thai resort town of Pattaya, they are under the supervision of doctors. The bus, carrying 30 people...

28-03-2013, 05:00, eng news
inhabitants. Regional parliament will form a working group to determine the order of the survey population on such controversial issues......
21-05-2013, 09:20, eng news
Large-scale events on this day planned in Vladivostok. There will be matches championship and the championship of the city, a football tournament involving amateur teams, teams, businesses and...

31-07-2013, 20:34, eng news
This schebenochnomastichny asphalt that has better characteristics as compared with conventional asphalt and consequently increases the life of the road. At the facility operates buses - paver and...

22-03-2013, 12:10, eng news
Russians. Tax specialists can easily obtain information on account numbers of citizens. But their access to data on the cash flow of accounts will be limited......

1-08-2013, 13:46, eng news
At a meeting of the Maritime Administration of staff to liquidate the consequences of the cyclone that hit the Maritime region in late July. The cyclone caused considerable damage to the littoral...
22-06-2013, 22:45, eng news
Пациент с наркологическим заболеванием за обозначенное вознаграждение должен был стать "чистым и здоровым"......

16-05-2013, 14:30, eng news
In the Thursday, May 16 at the regular meeting Primorsky Territory Administration discussed the renovation of buildings in secondary schools. According to Alexander Zubritsky, director of the...

8-03-2013, 13:27, eng news
Ideologist "Expedition-Trophy" told about dangerous and joyful moments of extreme racing, held from Murmansk to Vladivostok......