ЗНАКОМСТВА
КРАСОТА
ЗДОРОВЬЕ
ТУРИЗМ
АВТОНОВОСТИ
НОВОСТИ СПОРТА
Chinese complete embalming the dead in Suifenhe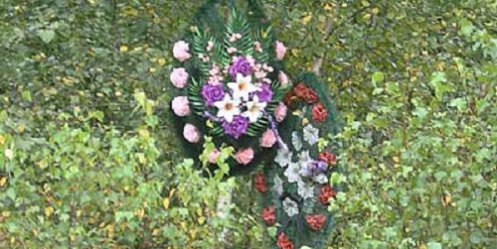 To send Vladivostok Chinese experts were embalmed body of the deceased in Suifenhe resident Mary Sevostyanova Primorye.
"It is expected that the embalming finish on Wednesday and then the body will be immediately sent to the Maritime region. No reason for the delay is not present. Consulate closely monitoring and helping to make all documents" - RIA Novosti quoted Russian Foreign Ministry spokesman Andrei Brovartsa Vladivostok.
The official said that the main problem is that if the body did not go today, you will have to wait a while since Thursday from the Chinese National Holiday.
Sevostyanova Suifenhe died in late March. When the woman was waiting for her friend on a shopping street, it fell a piece of construction materials. Russian woman was taken to hospital, but doctors were unable to save the woman. Chinese police have launched an investigation into the tragedy.

9-05-2013, 13:20, eng news
The execution of the decision and remedy are controlled by the District Attorney......

14-05-2013, 11:20, eng news
Some same-sex marriages already concluded publicly in China, although officially such a ceremony is not legally binding......

10-07-2013, 21:01, eng news
Nakhodka city court found him guilty of selling potent substances sportinstruktora working in the sports complex "Spartacus." Steroids for sale - large fine in Primorye appeared before the court...

29-07-2013, 18:17, eng news
In the framework of the working visit Primorye visited the Deputy Prime Minister of Russia Olga Golodets. Primorye visited the deputy chairman of the Russian government. In an interview with Vladimir...

3-04-2013, 10:20, eng news
Overstating the cost of work for 5 million rubles for the maintenance and repair of buildings and structures in the unit identified by the Vladivostok branch "Slavyanka"......

1-05-2013, 14:00, eng news
April 30 team beat Konstantin Emelyanov outright Annunciation "Amur-2010" - 3:1 and rose again on the top line of the standings......

18-09-2013, 17:18, eng news
Greetings, songs, a parade, the laying of wreaths and the soldier's porridge - with such attributes marines celebrated its 50th anniversary. The event was attended by both military and civilian....

27-08-2013, 18:32, eng news
The fact that the first place was taken by "normal" version of the album, and the second - deluxe-edition, wherein the presence of an electronic copy of the booklet. During the festival, V-ROX, held...

18-04-2013, 17:00, eng news
The last point of call was the Pacific Fleet South Korean port of Busan. Today, after the visit detachment ships headed for Vladivostok......

31-07-2013, 20:30, eng news
It was reported today, July 31 organizers of the festival "Pacific Meridian". Before becoming an actor, Michael changed a lot of professions: an auto mechanic, an employee of a gas station, a nurse...