ЗНАКОМСТВА
КРАСОТА
ЗДОРОВЬЕ
ТУРИЗМ
АВТОНОВОСТИ
НОВОСТИ СПОРТА
Chinese complete embalming the dead in Suifenhe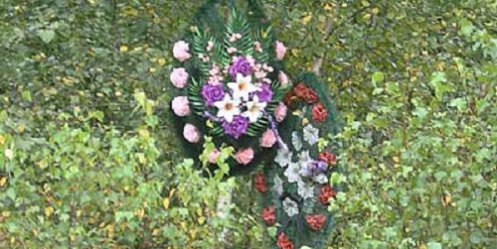 To send Vladivostok Chinese experts were embalmed body of the deceased in Suifenhe resident Mary Sevostyanova Primorye.
"It is expected that the embalming finish on Wednesday and then the body will be immediately sent to the Maritime region. No reason for the delay is not present. Consulate closely monitoring and helping to make all documents" - RIA Novosti quoted Russian Foreign Ministry spokesman Andrei Brovartsa Vladivostok.
The official said that the main problem is that if the body did not go today, you will have to wait a while since Thursday from the Chinese National Holiday.
Sevostyanova Suifenhe died in late March. When the woman was waiting for her friend on a shopping street, it fell a piece of construction materials. Russian woman was taken to hospital, but doctors were unable to save the woman. Chinese police have launched an investigation into the tragedy.
24-06-2013, 12:31, eng news
ARIES will feel the undeniable success in your personal life. You will be able to try their chances in all spheres. Can even a complete change of affections. Undoubtedly ease in learning foreign...

18-07-2013, 23:01, eng news
Vladivostok end shooting 12-series film "Belovodie. Mystery of the lost country "by Eugene Bedareva, known to the public for the TV series" While fern blossoms "and the films" Waiting for the Miracle...
14-06-2013, 12:00, eng news
Daughter of my friend this year is forgiven with the school is now behind will be the exam, and then the prom night! Since graduating from school my younger sister (better not ask the reader, in...

11-04-2013, 15:50, eng news
Competitive view the festival "Far Arbat" began in DKZHD today. (PHOTOS)......

27-04-2013, 18:00, eng news
Title coastal CHL teams must choose inhabitants of the region. On this Saturday, April 27 the governor of Primorye Vladimir Miklushevsky. "It will be right. I decided that Monday, April 29 on the...
22-06-2013, 22:45, eng news
Приморцам пожелали созидательных дел и творческих идей на благо региона и отечества......
28-06-2013, 16:47, eng news
He told that he left his car brand «Subaru Джасти» unguarded in-building Parking lot. In the morning the host cars discovered her loss. According to the victim at the scene immediately left the...
26-07-2013, 13:48, eng news
Recall that the program was approved by the Resolution of the Primorsky Territory Administration Dec. 72012 № 393-pas. According to the department of labor and social development of the Primorsky...
23-05-2013, 12:20, eng news
President, Chairman of the Management Board of Sberbank of Russia German Gref took part in the 26th plenary session of the Foreign Investors Council under the President of the Republic of...

9-09-2013, 07:52, eng news
The signing of the Russian-Chinese contract for the purchase of Beijing's 24 Su-35 is expected in 2014. On it informs RIA "Novosti" with reference to Victor Komardina, Deputy General Director of...